http://www.bbc.co.uk/arts/sections/art-and-artists
PARIS.- From 2011 to 2013, an Inrap team realized a rescue excavation, curated by the State (Drac Brittany), at the Jacobin Convent, the future site of the Rennes Métropole conference center. Two years later, the ongoing studies have yielded new discoveries.
The Jacobin Convent, constructed in 1369 after the War of Succession, marked the victory of Jean IV of Montfort, the Duke of Brittany, over Charles de Blois. From the 15th to 17th centuries, this Dominican establishment became an important place for pilgrimages and inhumations. Approximately 800 graves were uncovered by the archaeologists, including five lead coffins. One of these contained a remarkably well-preserved corpse. Its study provides rare evidence for the funerary practices of elites during the 17th century.
Lead coffins and hearts
The five lead coffins, dated to the 17th century, were accompanied by reliquaries in shape of hearts.
Four of the coffins, uncovered in the church choir, yielded relatively well-preserved skeletons, some with a sawed skull and rib cage, an embalming practice reserved for elites.
The five lead reliquaries accompanying the coffins in the Jacobin Convent constitute a unique group of artifacts in Europe. They contain a heart and four of them have inscriptions revealing the identity of the deceased. Some of the hearts were enveloped in tissue and embalmed with vegetal materials. An analysis of the textiles, the vegetal species and some organs contributes information on the embalming procedure.
Louise de Quengo, Lady of Brefeillac († 1656)
At the base of a wall of the Saint-Joseph Chapel, the fifth coffin contained an exceptionally well-preserved corpse. The nearly intact body is that of Louise de Quengo, Lady of Brefeillac. This identification could be made thanks to inscriptions on the lead reliquary of the heart of her husband, Toussaint de Perrien, Knight of Brefeillac (deceased in 1649).
In order to limit as much as possible any loss of information from the decomposition of the body, a study was realized in collaboration with the Molecular Anthropology and Synthetic Imaging Laboratory (CNRS/Université de Toulouse), and the medical-legal service of the CHU of Toulouse.
http://artdaily.com/news/79065/Five-lead-coffins-found-in-French-convent-yield-well-preserved-17th-century-skeletons#.VXKuSflafuc
———————————
http://www.nytimes.com/pages/arts/index.html
http://www.nytimes.com/pages/arts/design/index.html
http://www.nytimes.com/pages/arts/international/index.html
—————————-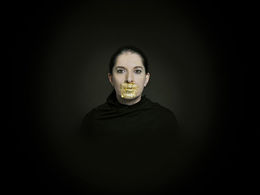 Follow your favorite artists
40,000+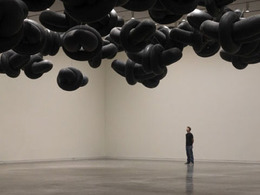 Preview gallery and museum shows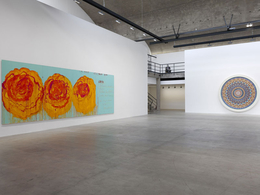 Browse Galleries
3000+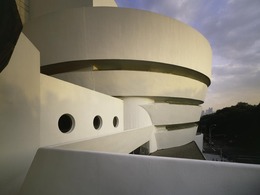 Browse Museums
500+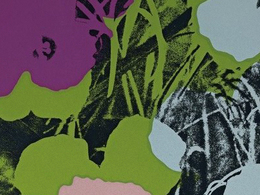 Bid in Auctions
Preview Fairs
40+
Currently on Artsy
http://www.blouinartinfo.com/#
http://www.artnewsportal.com/website/home.html

ART BLOGS AND ONLINE ART NEWS

General Art and Art Collecting Blogs
The following blogs are loosely categorized in groups. Some are by art media and others are listed under the primary city that the blog is related to. If you know of good art blogs or art news sources, please let us know so they can be added.
---
Art Specific Blogs

Fine Art Photography Blogs
Print Collecting Blogs and Online News
Outsider Art Blogs and Online News
African Art Blogs and Online News
Animation Blogs News Online News
Art Auction News
Auction Central News
The foremost resource for news and specialist information within the global antiques, fine art and auction sector, Auction Central News is the premier online destination for authoritative reports, columns, interviews with industry insiders, recent auction prices realized and tips on upcoming auctions.
---
City Specific Art Blogs
Baltimore Art Blogs
Boston Art Blogs
Chicago Art Blogs
Dallas Art Blogs
Los Angeles & Southern California Art Blogs
Maine Art Blogs
Miami Art Blogs
New York City Art Blogs
New Orleans Art Blogs
Portland Art Blogs
Seattle Art Blogs
Washington, DC Art Blogs
Ionarts – Something other than politics in D.C.
---
Other Online Art News
Daily Newspapers Covering the Arts
Weekly Newspapers Covering the Arts
Online Art Magazines
Art Newspapers
http://art-collecting.com/blogs.htm
——————————
http://art-collecting.com/magazines.htm
ART MAGAZINES

Magazines About Art and Online Newsletters
Aesthetica
The Art and Culture Magazine. Aesthetica combines dynamic content with compelling critical debate, exploring the best in contemporary art and culture. From the UK.
American Art Collector
Monthly publication and with a full online edition available to subscribers. Specially written for collectors, galleries and painters of traditional art. Articles emphasize mainstream art by today's favorite living artists. Back issues also available.
American Indian Art Magazine
Aperture Magazine
ArtAsiaPacific
Art & Antiques
Online as well as a printed art magazine.
One of the most widely read national art and antiques magazine.
Art & Auction Magazine
Arte Al Dia International
Artforum
Long running contemporary art magazine published ten times a year. Website provides articles
and a section called Bookforum that is about art books.
Art in America
Monthly publication, Art in America creates a fascinating picture of the colorful, ever changing,
often controversial art scene here and abroad. You'll find everything from contemporary to classical painting, sculpture, photograph, critiques of exciting new talents and important new books.
The Artists' Magazine
art ltd.
Art News
The Art Newspaper
ArtNexus
Art Papers
A non-profit arts organization dedicated to the examination and development
of contemporary art and culture. Published bimonthly out of Atlanta, GA.
Arts of Asia
International Asian Arts and Antiques Magazine. Founded in 1970, it is the world's leading fine magazine of Asian art. Published six times a year, it has the largest circulation of any Asian art magazine and is distributed to 80 countries.
Black & White
Blind Spot Magazine
BOMB Magazine
Canadian Art
The Canadian Art Foundation is a charitable organization that fosters and supports the visual arts in Canada. The foundation celebrates artists and their creativity with a nationwide educational program of events, lectures, competitions, publications and other initiatives. Canadian Art magazine is the central and most widely recognized project of the Foundation. Published four times a year.
FineArtConnoisseur
Published bimonthly. Magazine explores 18th, 19th, and 20th Century art from great masters as
well as the greatest living artists, plus tips for collectors and articles about art trends. Free weekly newsletter available from their website.
frieze
frieze magazine was set up in 1991 and is the leading magazine of contemporary art and culture. frieze includes essays, reviews and columns by today's most forward-thinking writers, artists and curators
Hi-Fructose
International Artist
Juxtapoz
Latin American Art
The magazine was created in 2000, the headquarters are located in Puerto Rico. It is printed in English and Spanish. Dispatched in Panama City, Mexico City, Miami, Chicago, New York, Philadelphia, Austin, Los Angeles, Santo Domingo, La Habana, and Puerto Rico. Back issues also available. Printed twice a year. It is part of the Alejandro Alfonso Group Corporation.
LEAP
LensWork
M
New American Paintings
Pastel Journal
photograph
Southwest Art
Stone Voices
Surface
Bimonthly contemporary art magazine. Headquartered in New York, they cover the design world, emerging talents, and provocative projects that are reshaping the creative landscape.